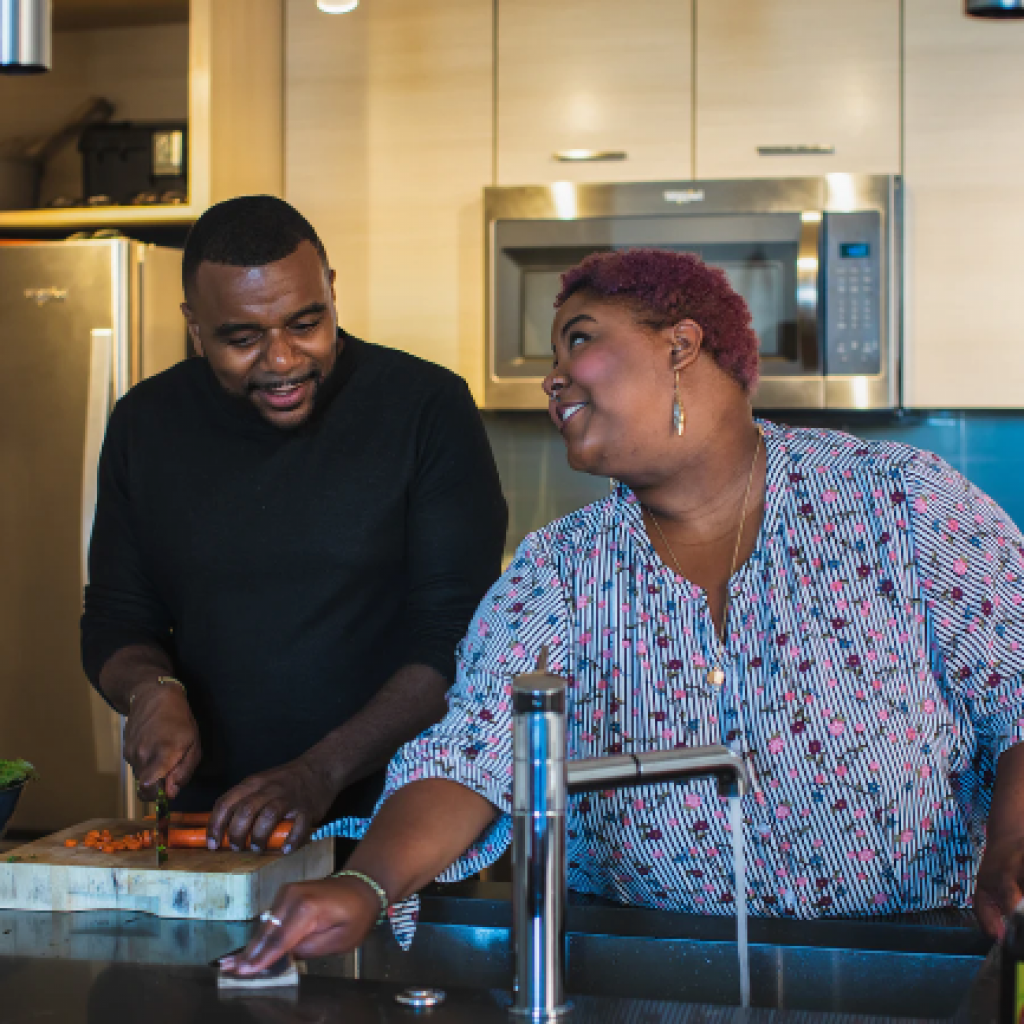 by Natalie Krenz, MS, LGMFT
April 11, 2020
The recommendation for containing the COVID-19 virus has been to implement "social distancing," a term described by deliberate physical space between people, in this case, six feet. However, this practice does not include those we live with. Being quarantined with your partner can cause a lot of tension, but can also be an opportunity to grow closer. These three tips can help keep the peace, while also coping with the current, global pandemic.
Acknowledge & communicate: COVID-19 is causing most individuals stress and anxiety which can often lead to irritability – snapping at loved ones – and poor communication. Rather than allowing the current pandemic to be an unspoken enemy between you and your partner, acknowledge the issues the virus is causing. It is imperative to communicate with your partner about how the stress is impacting you and support one another as a team.
Create space: Staying in the same place can drive people stir-crazy. It is important for each partner to have their own place in the house, not only for teleworking, but for pursuing personal interests and hobbies. When frictions arise, this can be the safe space each partner needs to collect themselves, de-escalating the situation. Once you are able, return to your partner ready to listen.
Get creative: Amidst the guidance to stay inside to comply with social distancing requirements, it does not mean date night should be neglected. Now is the time to focus on being light-hearted with your partner to de-stress. Some fun suggestions include board games, puzzles, movies, having a spa night, and building a pillow fort with one another. Do you both like to cook? Why not challenge each other to a cook-off? Now is the time to get creative and plan activities that may not be your norm to help lighten the mood together.
NEW! Group Therapy Opportunity
Coping with COVID-19 and the "new normal" has been stressful for everyone. In response, therapist Natalie Krenz, LGMFT has created a virtual Emotional Support Group at RCC.

Location: Zoom (Video Session)
Date: Every Sunday, starting April 19th
Time: 2:00-3:00pm
Cost: $50 per group member per session
Topics Covered: Coping with anxiety, mindfulness, productivity versus relaxation, managing family relationships, gratitude, and acceptance of negative feelings
How to Join: Contact RCC at (240) 295-3116 or admin@rccmaryland.com