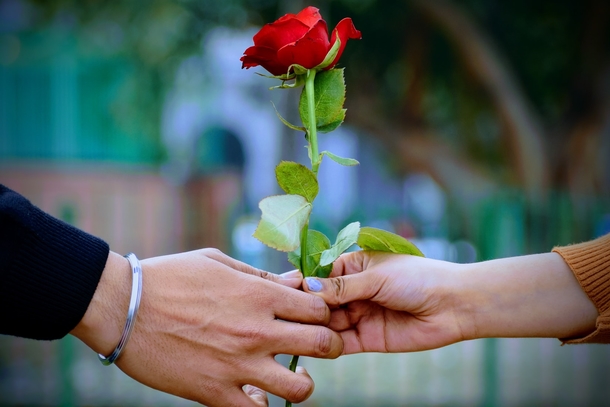 Friday, August 26th, 2022
If the joy of a significant relationship can be compared to the timeless beauty of a rose, then those deeply hurtful differences around critical issues could be considered the thorns. In my work, I've found that differences around child rearing, caregiving, or threats to the intimate partner relationship can re-open old wounds, creating new "thorns" in a relationship.  Couples often either fight ineffectively about these issues or resort to burying the problem and "moving on." This can create lasting pain and relationship-deadening disconnection if they aren't effectively resolved.
The following are suggestions for resolving those persistent "thorny" issues:
Time to Talk:Set aside a time that is conducive to both partners feeling relaxed and focused to discuss the issue together. One option for making this request is: "I know this has been a challenging topic for us, and I'd like for us to set aside a time to talk about (INSERT TOPIC), (i.e. our differences in our disciplinary approaches with the kids), to try to find a way to reduce any negative impacts on our relationship."2. Reaffirm Solidarity:Although one partner may hold a larger portion of the resentment about the issue, consider that your partner is already aware of the persistent, thorny nature of the concern. This could contribute to expressions of anxiety or defensiveness. I recommend that you help reassure your partner by stating your desire to unite together to fight for the relationship and against the thorns between you, rather than continuing the pattern of fighting against one other.

3. Speak Well, Listen Well: Acknowledge that your partner has a different perspective and has a different worldview from you. it is helpful to make it a priority to hear and demonstrate your understanding of one other fully before focusing on problem-solving. To honor one other's differences and keep the lines of communication open, try opening the discussion by using statements beginning with, "When 'X' happened, I felt very 'Y' and the impact on me/us was 'Z'." Afterwards, allow your partner to comment and reflect back to them what you heard them say before responding.  Take turns speaking and listening until each partner feels heard.

It helps to be patient and compassionate with yourself and with your partner.  It may take several gentle and committed conversations over time to see a successful resolution.  Keep in mind that "agreeing to disagree" is an acceptable option. If you get stuck at any point, consider seeking assistance from a trusted source who is experienced and/or skilled in helping partners resolve tough conflicts in ways that strengthen and grow the relationship.  With patient persistence and an approach that reduces attacking and blaming, you and your partner can begin to resolve thorny issues and restore the lasting beauty, joy and intimacy of your relationship.