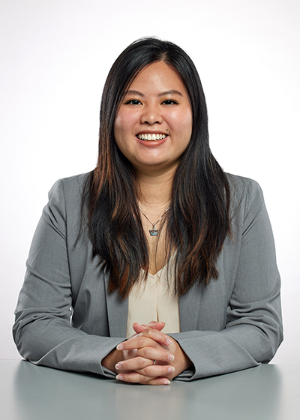 Friday, October 14th, 2022
Q: On behalf of the Relationship Counseling Center of Maryland (RCC), thank you for being on staff as a therapist! What has been the most exciting part in working with RCC and its clients?
A: Oh, thank you! I am so glad to be at RCC too. One of the most exciting parts has been continuing to meet new and current clients each week. I enjoy working collaboratively with my clients to create and reach their therapy goals. I really enjoy being a therapist and being able to do what I love is so exciting.
Q: In your style of therapy, do you like to tackle the main issue head-on, or focus on the deeper issues first?
A: Sometimes, I think I can help address the main issue first and process through the deeper issues at the same time but I know that's not feasible. It really depends on the client's therapy goals and what they are comfortable with sharing initially in session!
Q: Have you yourself been to therapy?
A: Yes! I started attending therapy during my time in graduate school. It helped me manage my stress as a student and I learned a lot about myself.
Q: What was the moment you realized you wanted to be a marriage and family therapist?
A: Growing up, I wished that I could major in "Love" because my friends and I would always share relationship advice with each other. During my senior year in undergrad, I saw a family therapy role-play and I was so intrigued by the therapist I had to learn more about it.
Q: What do you like most about working with people?
A: I really enjoy listening to people's life stories. I enjoy learning how their experiences and interactions with families have guided them to where they are today.
Q: Outside of being a therapist, what are some of your hobbies?
A: I enjoy visiting new restaurants and trying new cuisines. I also love to visit food markets and support local restaurant owners.
Q: What do you do for self-care?
A: Being consistent with a night-time skin-care routine and practicing yoga has been my favorite way to pamper and de-stress myself!
Q: In your experience, what is the most important thing that can strengthen a relationship?
A: There will be difficulties one or both partners face during the relationship. When there is a willingness to discuss your needs and the ability to reassure your partner through validation and empathy, this can strengthen the relationship in many aspects.