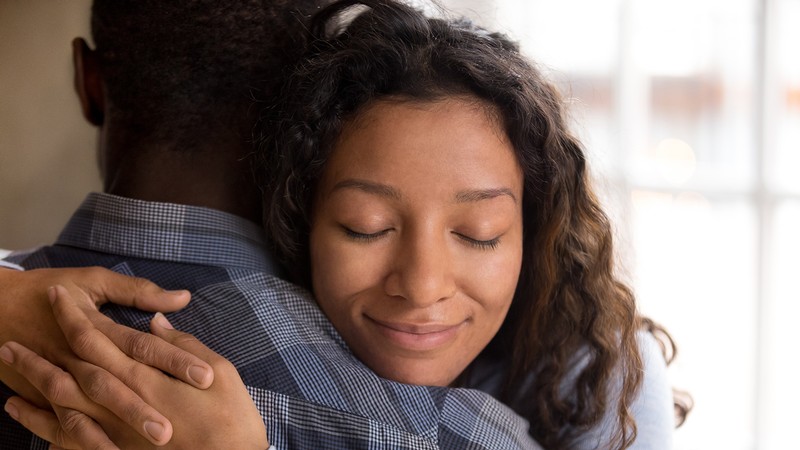 by John Hart, Ph.D., LCMFT
Monday, April 4th, 2022
One of the most overlooked processes that is critical for the well-being of a relationship is expressing gratitude. What is gratitude? Gratitude is defined as the quality of being thankful and a readiness to show appreciation for and to return kindness. I have worked with many couples over the years, and I have discovered that while saying "thank you" to your partner is necessary, gratitude comes with a bit more energy, effort, and action. Couples can go beyond saying thank you. Gratitude allows for expressing a genuine and heartfelt appreciation. Research shows that couples that engage in expressing gratitude often are happier and more hopeful about the relationship, and that expressing gratitude serves as a stronger predictor of relationship satisfaction as compared to forgiveness, patience, and self-control. Gratitude in a relationship manifests love, devotion, and commitment in ways that encourage longevity. These are three critical ways to express and maintain gratitude in your relationship:
Speak to Your Partner's Impact: It is important that when you say "thank you" to your partner, take it the extra step and walk them through how their efforts and gestures impacted you (no matter how big or small). For example, saying something like, "Thank you so much for taking the garbage out for me. I appreciate it because it allowed me to grab some coffee before my next Zoom meeting." Why say all of this? It works because we, as humans, want to hear the impact we have on this world and in the lives of our loved ones. To go beyond "thank you" and share the impact of your partner also boosts their self-esteem and reinforces this positive behavior again. NOTE: I use this strategy in my own marriage, and I have seen it play a huge role in how my wife and I stay connected daily.
Don't Forget about Touch: Michaelangelo once said "to touch can be to give life." Expressing gratitude does not only need to take the form of verbal gratitude. One of the most prominent ways to stay connected is through touch. Expressing gratitude via touch such as hugs, kisses, petting, etc., becomes the vehicle of emotional expression and displaying gratitude. Touch is fundamental in communicating with your partner to promote bonding and health for you both. So, while words matter and stick with us, let's not forget that physical forms of gratitude strengthens powerful connections between our brains and our bodies, and lets us know we are safe, secure and appreciated.
Make it Mutual:Reciprocity is the key in any romantic relationship and expressing gratitude must go both ways. Both partners need to sit down and talk about ways of expressing gratitude and establish a commitment to reciprocity. A critical part of this conversation would be to figure out what to do when a partner feels that there is an inequity around expressing gratitude. Another way to increase expression of gratitude as a mutual experience for both partners is to create gratitude rituals. These rituals can serve as explicit spaces for both partners to share in the experience together and be intentional about expressing gratitude so that it does not fall to one person.