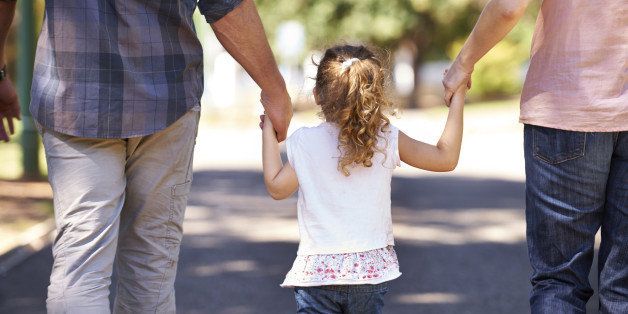 by Wilson A. Llerena, LCMFT

Friday, July 29th, 2022
It's fair to be concerned about your children when you are facing a divorce. How are they going to cope with this transition? When is the best time to tell them? The truth of the matter is that your children may be as confused as you are when it comes to the next steps for the family. Here are a few ways to support your children as changes begin to happen in the home.
1. Be Honest: Your children should understand that you are getting divorced and what that means. It is important to explain within reason, making sure your explanation is age-appropriate and not drawn out or too detailed into the workings of your adult relationship. This is not the time for pointing fingers. It is important for you and your spouse to discuss how you want to tell your children about the upcoming divorce to make sure the message is consistent from both of you. Your goal is to be respectful and show that you and your partner can still be civil to each other in front of your children. You don't want your children siding with one parent over the other. Your children may blame themselves, so it is important to reassure them that this isn't their fault and that you still love them.
2. Be Consistent: Children operate best with structure and stability. Make sure you communicate with them how schedules may change and what they can expect moving forward. No changes in living arrangements should occur until after you tell them about the divorce. You want to establish routines with your children so they don't feel like their world is falling apart. Parents need to be consistent with rules and guidelines for both homes, as well as consequences. Remember, your goal is to make sure that your children don't favor one parent over the other, rather they enjoy the time they spend with both of you. It is important to be reliable and dependable for your children. Don't make empty promises or commit to something that you can't deliver on. If you say you are going to be there for them, don't change plans. Every decision you and your partner make should be for your children's physical, spiritual, and psychological health and well-being.
3. Be Validating: Your children need to know they can come to you to talk about what they are feeling. Provide them the space to process what they are going through. Try to focus on hearing them rather than trying to distract them from their feelings. While you may not be able to fix their problems or make their sadness go away, it is important to acknowledge their feelings rather than dismiss them. Your children may lash out at you or the other parent. It is important to be empathetic with your children's anger, but to not allow them to express anger in a disrespectful way to you or the other parent.