GROW TOGETHER. COMMUNICATE MORE OPENLY.
GAIN THE TOOLS YOU NEED TO ADDRESS THE ISSUES IN YOUR RELATIONSHIP.
Couples walk in our door seeking help for a variety of problems. They walk out better equipped to deal with the miscommunication and mistrust at the heart of their troubles.
Our areas of specialty include:
Couple communication
Trust issues
Premarital preparation
Intercultural concerns
Whether you're about to walk down the aisle, adjusting to a major life change, or coping with infidelity, we can show you the path forward.
For information about fees, insurance, hours, and other questions check out our FAQs page.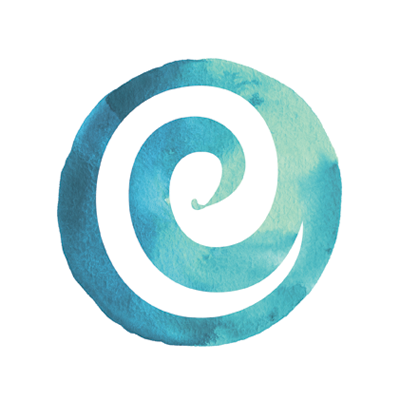 Our logo prominently features the Koru, a Maori design that symbolizes new beginnings. The Maori are the indigenous, Polynesian people of New Zealand, and the shape of the Koru is drawn from an unfurling fern, which represents a never-ending circle of harmony, growth and new life.
The fern's frond reaches in the direction of light, signifying our shared endeavor toward enlightenment and hope for the future.
This is the philosophy and approach we bring to therapy. The Koru represents the journey of growth and progress we will take together.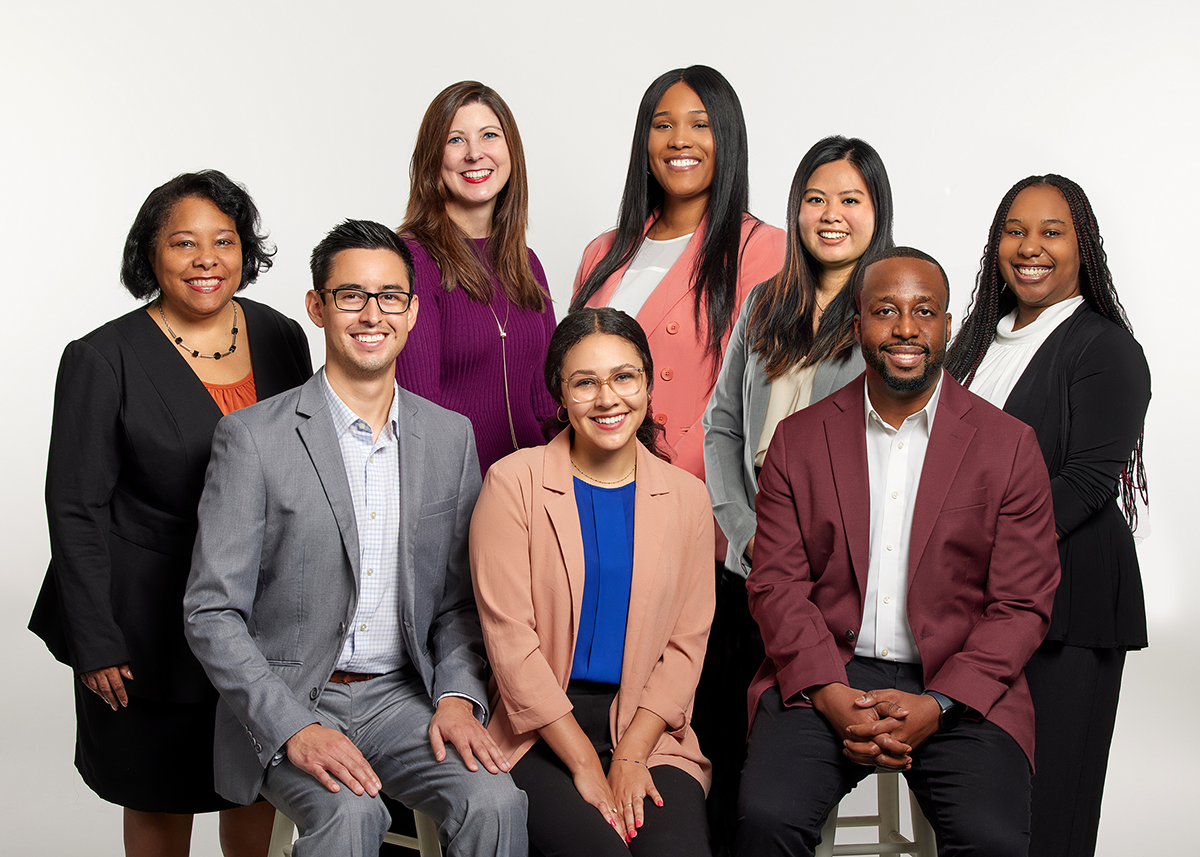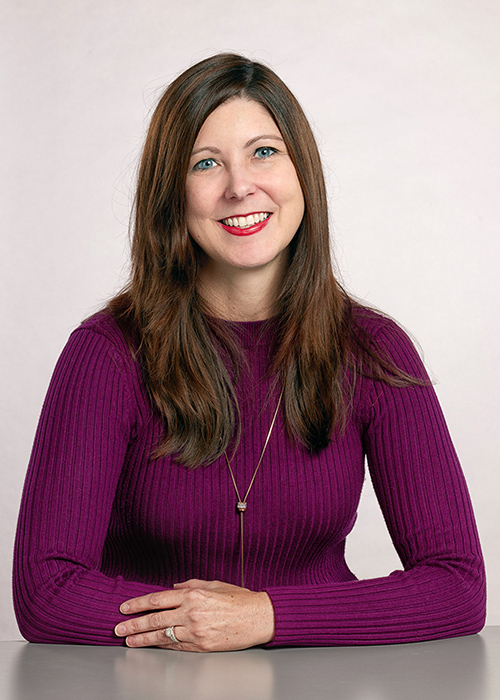 MEG TENNY, MS, LCMFT
THERAPIST AND CLINICAL DIRECTOR
Teletherapy Sessions Only
Not Accepting New Clients At This TIme
My background has an international flavor. My family moved around during my childhood from West Africa to East Asia. I completed my undergraduate work at Tufts University, and spent time in India interning with a local counseling center. I also lived in New Zealand for many years, during which time I assisted a World Health Organization study, gathering data for a domestic violence study at the University of Auckland.
My travels lead me around the world and back to Maryland where I graduated from University of Maryland at College Park, with Master of Science in Family Studies from the Marriage and Family Therapy Program. During my time in Maryland, I have worked as a therapist and/or therapist supervisor with the Family Service Center at University of Maryland, Greenbelt CARES, Family Service Foundation, and WayStation, Inc. I started my private practice, Meg Tenny LLC (now the Relationship Counseling Center of Maryland – RCC), in 2008, and have been serving individuals, couples, and families for more than 14 years. I am a Licensed Clinical Marriage and Family Therapist (LCMFT), a Clinical Member of American Association for Marriage and Family Therapy (AAMFT), and an AAMFT Approved Supervisor. I am also a PREPARE/ENRICH Premarital Counseling Program Facilitator.
I am humbled by couples who come to us for help. I experience a great sense of fulfillment from assisting couples in repairing their relationships, particularly through communication and trust rebuilding. As the owner of the RCC, I am focused on providing the Columbia and surrounding communities with a diverse team of clinicians specially trained in couple and family therapy.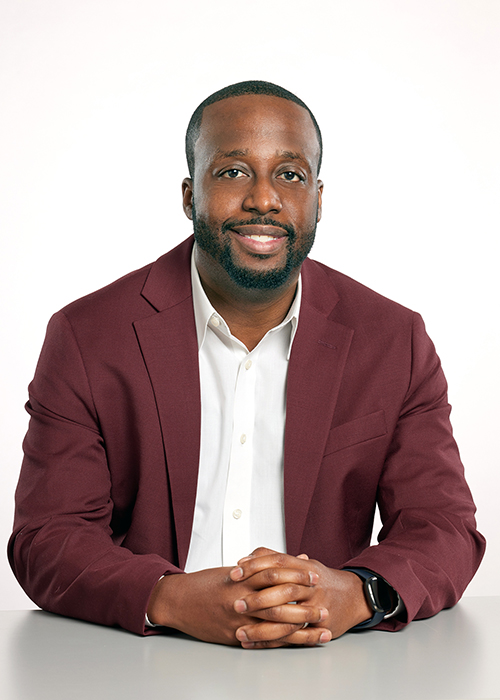 JOHN HART, PHD, LCMFT
THERAPIST AND HUMAN RESOURCES MANAGER
Teletherapy Sessions Only
One of my most endearing qualities that families, friends, and colleagues have said about me is that I am always smiling and laughing. The reason is that I strongly believe that laughing is one of the cheapest and most effective ways to keeping your mind, body and spirit healthy.
My educational background includes a psychology degree (with honors) from The George Washington University, a Master's of Science in Couples and Family Therapy at the University of Maryland, College Park and recently, a Doctor of Philosophy in Family Science (School of Public Health) from the University of Maryland, College Park. My educational training has nurtured a critical, contextual, family-systems, and culturally-sensitive perspective on working with couples and families that has given me much clinical success.
I also have extensive professional experience working with couples and families as I have worked at the Center for Healthy Families as both a therapist and supervisor at the University of Maryland. In addition, I have presented my work on couples and structural interactional patterns at national conferences.
I am a Licensed Clinical Marriage and Family therapist (LCMFT), a Clinical Member of American Association for Marriage and Family Therapy (AAMFT), and an AAMFT Approved Supervisor Candidate.
In the five years that I have been working at the Relationship Counseling Center of Maryland, it has been my personal and professional motivation to assist couples in their journey towards communicating healthier, meeting each other needs efficiently and consistently, and growing together – the essentials for a life-long romantic relationship filled with bliss.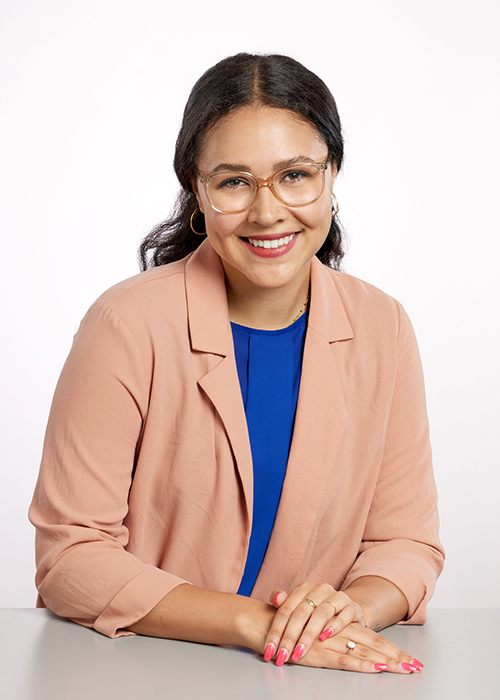 JASMINE MAUSS, MS, LCMFT
COUPLE & FAMILY THERAPIST
Teletherapy Sessions Only
Originally from California, I completed my undergraduate studies at San Diego State University, focusing my attention on elements of psychology, public health, counseling, and social change. Continuing my life and education on the East Coast, I moved to Maryland to pursue my graduate degree in Couple and Family Therapy. It was there that I worked as a graduate therapist intern for two years at the Center for Healthy Families.
I am qualified as a Licensed Clinical Marriage and Family Therapist (LCMFT), and am also a Pre-Clinical Member of American Association for Marriage and Family Therapy (AAMFT). In addition, I am a Facilitator for the PREPARE/ENRICH Premarital Counseling Program. I have clinical experience working with individuals, couples, and families, helping them navigate through various issues, big and small. Some of my work with individuals has included dealing with anxiety, combating depression, and working through traumatic experiences. With my couples and families, I have assisted in strengthening communication skills, finding areas for connection, and creating healthier boundaries and expectations. Other areas of interest/expertise include couple intimacy, sexual issues and dysfunction, substance abuse, and partner violence. My goal for therapy is to help clients establish a stronger sense of self-awareness and understanding, gain reflective insight into their issues, and promote healthier access to flourishing relationships.
Many would describe me as a friendly, dependable, laid back, and compassionate therapist who strives to find the best in every person and situation. I enjoy mindfulness, meditation, yoga, and all things artistic. It is my belief that people find ways to express their thoughts and emotions through selective mediums such as writing, drawing, traveling, exploring and creating, etc., to find meaning in their world. I believe, that together, we can figure out if therapy can serve as that medium too!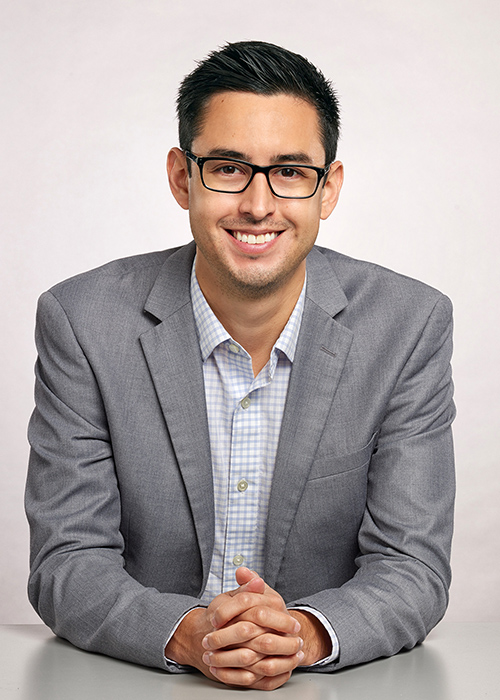 WILSON A. LLERENA, MS, LCMFT
COUPLE & FAMILY THERAPIST
In-Person and Teletherapy Sessions
Whether I'm working with individuals, couples, or families, I tell them all the same thing: It takes two to tango. I don't focus on pointing fingers at who is wrong in the situation. Instead, I guide my clients to collaborate with each other to find a solution together as a team. I push my individuals to expand their insights to find growth in themselves and in others. In today's society, there is a stigma around therapy that inhibits most from reaching out for help. A happy mind is a healthy mind, and the best way to do that is with laughter. I do my best to bring a little humor into every session, so that my clients can take something positive home with them each time they come. Learning about ourselves is something we should enjoy, not something we fear.
I was born in Washington, DC, but my grandparents immigrated from Ecuador and settled down in Hyattsville, MD, which is where I spent most of my days as a youth. Growing up in that area, I saw a lot of my classmates struggle in their school life and family life. This motivated me to have a desire to give back to the community that guided me through my childhood. I have worked with Big Brothers Big Sisters of the National Capital Area in Greenbelt, MD, a non-profit that focused on guiding children through life with the assistance of mentors. I enjoyed working with many families and at-risk youth as the Prince George's County Program Coordinator. I currently work outside of RCC as a therapist with Families First Counseling and Psychiatry, an Outpatient Mental Health Clinic (OMHC) that promotes wellness and recovery in the treatment of mental illness, behavioral health problems, and emotional concerns for children, adolescents, adults, and families. I have come to RCC to expand on my work and take a more direct route to helping couples communicate effectively and grow with the trauma they have experienced. I see my clients as survivors of trauma, not victims.
I attended Salisbury University for my undergraduate degree in Psychology with a minor in Sociology. I received my Master's in Couple and Family Therapy from the University of Maryland, College Park. I am a Licensed Clinical Marriage and Family Therapist (LCMFT), and a Clinical Member of American Association for Marriage and Family Therapy (AAMFT). I am also a PREPARE/ENRICH Premarital Counseling Program Facilitator. I spend most of my down time playing volleyball and singing whatever comes to mind when I'm outside the office. On occasion, I'll do both activities at the same time.
I spend time with my clients developing a safe space to allow the emotions to flow throughout session. When we allow ourselves to be vulnerable, we allow ourselves to heal. If you are searching for a closer connection with your partner or family member, or if you are interested in learning something new about yourself, join me and we can explore it together.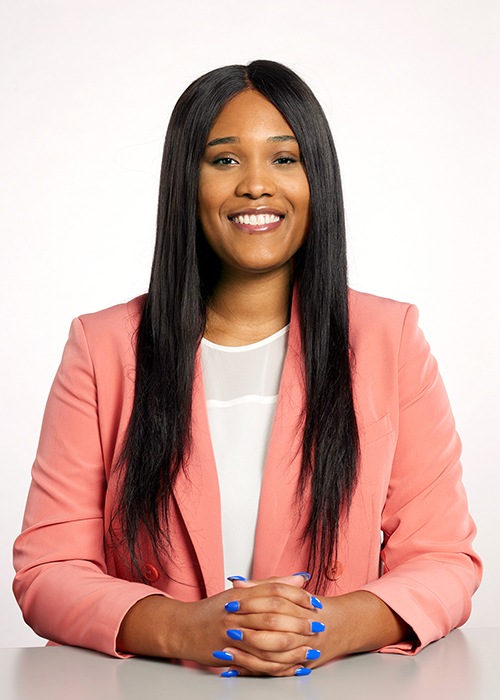 DIAMOND GREENE, MS, LCMFT
COUPLE & FAMILY THERAPIST
In-Person and Teletherapy Sessions
As a proud Terp, I completed both my undergraduate and graduate studies at the University of Maryland. I received a Bachelor's degree in Family Science with a minor in Human Development. I then decided to continue my journey at UMD and pursued a Master's of Science in Couple and Family Therapy. While obtaining my master's degree, I worked as an intern at the Center for Healthy Families for two years.
Growing up in Baltimore City, I learned a lot about the importance of having a cohesive, loving, and supportive family. While at Maryland, I did extensive research on adolescent outcomes and the family is often cited as a significant protective factor. These experiences encouraged me to pursue a career in Marriage and Family Therapy where I can help families and couples build and maintain strong, healthy relationships.
I am a Licensed Clinical Marriage and Family Therapist (LCMFT) and I am a Pre-Clinical Member of the American Association for Marriage and Family Therapy (AAMFT). I am a PREPARE/ENRICH Premarital Counseling Program Facilitator. I have experience working with individuals, families, and couples with a wide range of presenting problems and mental health issues. My work with individuals includes assisting clients with managing anxiety and depression, anger management, and processing trauma. My couple and family work includes helping clients build communication skills, improve intimacy and relationship quality, and work on parenting issues, such as managing behavioral problems with children.
Therapy can be one of our most vulnerable experiences, so I strive to ensure that my clients feel heard and validated throughout every session. My warm and easygoing personality, along with my calming presence allows me to connect well with others and helps client feel at ease, which helps me to foster a sense of safety within the therapeutic relationship. As a therapist, I believe that my role is to create a safe environment for self-expression, compassion, and growth that allows couples and families to achieve their goals as a team.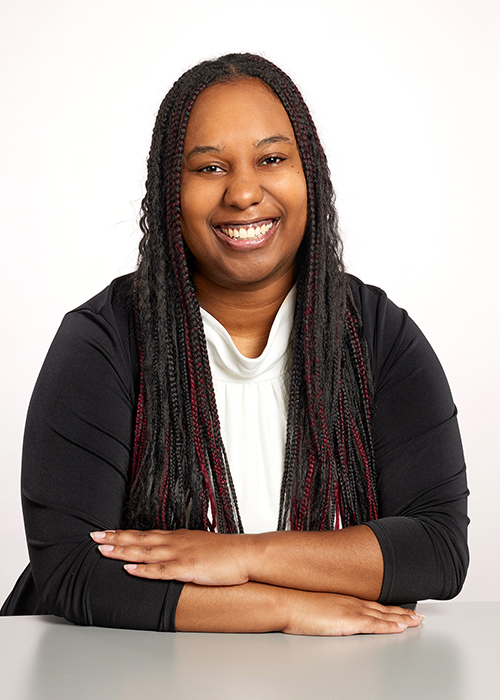 JANNEL THOMAS, MS, LCMFT
COUPLE & FAMILY THERAPIST
Teletherapy Sessions Only
As a couples and family therapist, I am trained to work with individuals, couples, and families. My role as a therapist is to support you in becoming the best you and in improving the relationships of those closest to you in life. My hope as we develop a therapeutic alliance is to help you manage your thoughts and emotions in ways that help you individually and in your relationships with others. I incorporate systematic thinking into my therapy work which means I am interested in gaining a full perspective of your experience. I offer a safe emotional space for you to explore thoughts and feelings without judgment as well as a place for you to capitalize on your strengths and resources.
I believe in using a collaborative approach to discover the best path towards the client achieving their goals and overcoming challenges. In therapy, I draw from multiple theoretical orientations including cognitive behavioral therapy, structural family therapy, and emotionally focused couples therapy as my primary treatment modalities.
I have clinical experience working with anxiety, grief, depression, infidelity, military couples and families, and parenting. I am particularly interested in working with issues related to military couples and families, self-esteem, and infidelity. I also specialize in working with LGBTQ+ clients and couples, as well as with non-monogamous and polyamorous couples. I am certified as a PREPARE/ENRICH facilitator which allows me to assist premarital couples in getting ready for their life-long commitment.
I have completed my studies at the University of Maryland-College Park with a Bachelors of Arts degree in Psychology and Family Science and a Master of Science degree in Couples and Family Therapy. My thesis research examined the factors towards leaving a relationship with intimate partner violence. I am also a member of the American Association for Marriage and Family Therapy.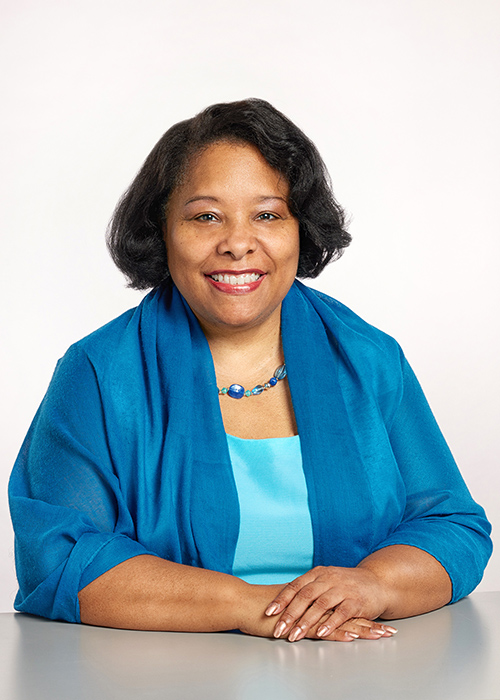 TAMARA A. HULL, MS, LGMFT
COUPLE & FAMILY THERAPIST
In-Person Sessions on Saturdays Only and Teletherapy Sessions
Growing up on the Eastern Shore of Maryland, I both experienced and witnessed the challenges and frustration that can come with being a part of a loving but flawed family. Although I was known among my family, friends and acquaintances as a good listener, bridge-builder and problem-solver from an early age; it took several years for me to fully embrace my gifts in these areas. My first career as a problem-solver began with the completion of a Bachelor of Chemical Engineering from the University of Delaware. Although successful in my field during a career with a Fortune 50 company, I found that I was left uninspired by the work. After much introspection and self-exploration, I discovered that it was a focus on helping people individually that was missing in the application of my problem-solving skills. With time, I uncovered and accepted my true gifts and passion for working with people to help them solve the relationship and family challenges they face, and I found new freedom and inspiration in my life as a result.
Making the investment in myself to pursue my emerging life's calling and purpose, I earned a Master of Science degree from the University of Maryland's Couple and Family Therapy Program where my training and clinical work with the Center for Healthy Families specifically prepared me for my work with individuals, couples and families.
Now, as a Licensed Graduate Marriage and Family Therapist (LGMFT), I enjoy using a collaborative, person-centered approach as I apply classic systemic therapy models in my work with clients. I feel a tremendous sense of inspiration and gratitude for the opportunity to help make a difference with my clients, and I have a deep respect and appreciation for the courage it can take for my clients to seek help to find new pathways in important areas of their lives. Consequently, I now consider it one of my greatest accomplishments to be known by my clients for being a compassionate, accepting safe haven of powerful listening and intervention and a catalyst to help them excavate their authentic Selves while they build bridges of healthy and loving connection in their most treasured relationships.
Professionally, I enjoy being a member of both my national, (the American Association for Marriage and Family Therapy), and local (MetroMFT) professional organizations. Out of my commitment to ensure all families have access to mental health care services, I am also grateful for the opportunity to devote volunteer hours to the Pro Bono Counseling Project.
In my spare time, I enjoy pursuing amateur photography, choir singing, beach-going both locally and around the globe, planning social events for family and friends, domestic and international travel, and volunteering with organizations that support women, youth and children.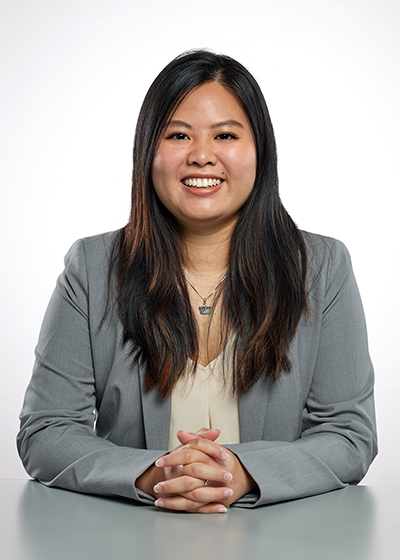 ANN PHAM, MS, LGMFT
COUPLE & FAMILY THERAPIST
VIETNAMESE-SPEAKING THERAPIST
In-Person and Teletherapy Sessions
Hello! My name is Ann. I was born and raised in Maryland and identify as Vietnamese American. I grew up speaking English and Vietnamese and offer both languages to my couples in the therapy room.
During my undergraduate academic pursuit, I saw a family therapy role play and it piqued my interest in becoming a therapist. I then interned at the TOGETHER Program, a research project with the University of Maryland, that provides psychoeducation on relationship and financial education through a free six-week workshop for couples. I quickly became a case manager and interacted and provided case management services to around 200 couples over four years. My educational background includes a Bachelor of Science in Family Science and a Master of Science in Couples and Family Therapy at the University of Maryland, College Park.
I am a License Graduate Marriage and Family Therapist (LGMFT) and a member of the American Association for Marriage and Family Therapy (AAMFT). My clinical experiences have been providing therapy for individuals, couples, and families at Center for Healthy Families as a therapist intern for two years. As a couple therapist, I have enjoyed working collaboratively with my clients to understand their dynamic and strengthen their relationship. My approach in therapy is to be nurturing and supportive, yet directive at the same time. As an individual therapist, I deeply appreciate taking part in my clients' journey towards personal growth and overall emotional wellness.
I'm often told I have a cheerful personality and a calming presence. A personal philosophy I incorporate into my life is acceptance of others because I understand how important it is to feel respected, loved, and valued by family and society. As a therapist, one of my strengths is that I accept my clients as they are. I believe it is important to be present with your thoughts and emotions without overthinking how it may cause guilt, shame, and distress to others. In my role as the therapist, I use my own self-acceptance to guide my clients to trust in themselves as well. I bring a genuinely curious approach along with a positive perspective to treatment, in order to create a safe space for clients to cultivate new changes in their lives.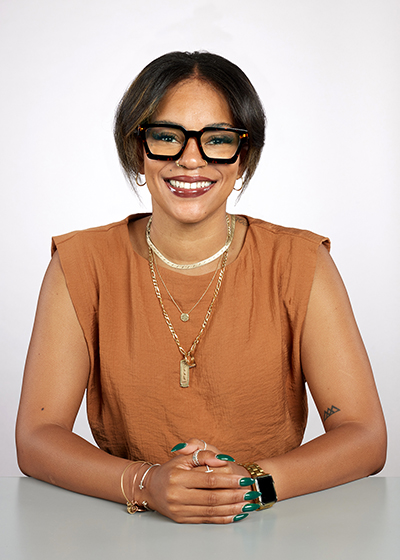 JAZMINE NEWMAN, BFA (Communication Studies)
OFFICE ADMINISTRATOR
Hi! My name is Jazmine. I was born in The Bronx, New York and moved to Washington DC where my sister and I were raised by our parents. I graduated from Towson University with a Bachelors in Communications, which is probably why I like to talk so much. From there, I have worked for a wide array of companies from PR, community engagement, healthcare, childcare, and the list goes on, but the common factor is helping people!
I like to have my hands in a lot of different kinds of activities and interests. I love to paint and to sing in my free time. I get great satisfaction knowing that I am helping people or maybe just one person. Either way I am always willing to provide assistance in any way I can and I am happy to be able to help you with scheduling a session with our amazing therapists.
See you in the office!
I would ABSOLUTELY return to Dr. Hart… and I will definitely recommend him to anyone else I know who needs couples therapy. Dr. Hart is the opposite of the woo-woo hippie therapist that so many people dread. He almost approaches therapy like a sport, which was appealing to my partner and me. He talks game theory and goes over plays; he assigns drills and reviews your game tape each week. He wants you to win and he believes that you can. It is incredibly motivating.
Wilson has been very good at remaining neutral and helping us work through our differences. I'm really glad we did this. We were both a bit skeptical at first but therapy really helped us build a better relationship.
I found the entire experience helpful. I learned a lot… Diamond was very helpful, understanding and patient.
Diamond was very insightful and patient with me. Helped me remember what was going correct in my life and helped me pull out of negative spirals. Recognizing and reversing negative self-talk was important for me to do; she gave me the tools to it.
Jasmine's 'homework' was extremely useful and we were very happy with how she led our discussions.
RCC was rated in the "Top 12 Businesses in Columbia" 2020 Nominated by Patch Readers:
"I was hesitant at first to switch from in-person to teletherapy (video) because talking through a computer screen seemed less intimate and I was afraid I wouldn't be as open or vulnerable. However, therapist Meg Tenny made the transition feel seamless. Meg is easy to talk to and her empathy and care helped me to express what I was feeling. RCC has been a tremendous comfort during the stress and uncertainty of COVID-19!"
Wilson was always friendly, made us feel welcome and comfortable when talking to him. Made it easy to open up. Thank you for listening and giving us the techniques we need to continue to grow in our marriage.
Thank you for giving us the tools to help make our relationship stronger and to open up our lines of communication. We will always think fondly of you when we look back to the time leading up to our wedding and the beginning of our new life together. It was wonderful having you to talk to.
We started to notice ourselves continuously using tools that we learned and bringing us closer together as a couple. It was nice learning 'how to fight' and understanding how anger was a secondary emotion… Wilson was a great fit for us and our personalities. Thank you for your patience with us! We are so very thankful that life led us here.
Dr. Hart's no-nonsense approach to therapy was a game-changer for me. He calls each partner out when appropriate and insists on personal accountability. Dr. Hart is a very confident provider and it was comforting to hear him say "I can get you through this," and know he meant it. He takes pride in his work and it meant a lot to see how invested he was in our success.
Our therapist [Diamond] was very professional but also very easy to talk with. I never felt there was judgment or side taking. She always gave us both a chance to talk and made sure neither of us monopolized the conversation.
Jasmine's kind, empathic and validating approach to therapy [was most helpful to us], and feeling like each session was individually tailored to us. She helped us a) recognize and appreciate our unique strengths as a couple, as well as b) identify problematic patterns that were preventing us from communicating effectively. We really feel that our relationship is stronger as a direct result of working with Jasmine, and she was both flexible and sensitive to our needs as a couple and as individuals.
Rolonda is an exceptional therapist who truly brings great wisdom to a therapy session.
I was a bit hesitant in starting this journey because my partner was so negative about therapy that I knew I would only have one shot to show him a good therapy experience. As we went into our first session I was holding my breath praying "Please God, let this therapist be a good match for us." Dr. Hart was all that and more… I will be forever grateful to Dr. Hart for creating the environment that allowed my partner to ask for help and believe it was accessible to him.
Meg has been a comfort for me. She goes beyond the realm of 'this is my job' to 'I care.' She takes her time to try to understand things clearly and then offers suggestions on resolutions. She does everything in her power to try to help.
We really enjoyed working with Wilson and plan to do 'accountability' check-ins with him as we go forward. Wilson was thoughtful and made us both feel seen, heard and valued. He also made the sessions fun for us so it didn't always feel like just hard emotional work. He knew how to get us to come in as a team.
My husband and I were drifting so far apart that we were barely speaking. We both learned some new ways to speak and to listen to each other and to appreciate where the other was in their lives. The quality of counseling is excellent and the outcome certainly worth the travel and expense. Thank you, Meg, very much for all your help. You do have wonderful skills and it was a pleasure to be on the receiving end of them. You have made quite a difference in our lives.
My wife and I were having a lot of trouble communicating. I don't normally like sharing too many feelings with someone I don't personally know, but Meg made me feel very comfortable and that allowed for some real growth. I appreciate all the work that Meg did to help my wife and I rediscover why we came together in the first place. She really stuck with us, especially when things got really hard.
This experience with Jasmine has been so helpful and life-changing. I am so grateful for her expertise and constant support.
[We began therapy because of] my husband's affair. I highly recommend Meg. She helped us through a tremendously difficult time in our lives. She's very easy to talk to and is non-judgmental. Our relationship is so much better because of Meg.
We needed help in our marriage… We feel that we are in a much better place… I felt like I could be open and honest when talking to/with Diamond and with my spouse… Diamond was supportive to both of our needs during these sessions.
[Therapy] has helped me tremendously! I always leave in a better condition than I came! Meg is a godsend. She is very understanding, yet firm in her suggestions that have always helped once I applied them. I recognize my growth and the change that has taken place to help me become a better daughter and mother.