GROW TOGETHER. COMMUNICATE MORE OPENLY.
GAIN THE TOOLS YOU NEED TO ADDRESS THE ISSUES IN YOUR RELATIONSHIP.
Couples walk in our door seeking help for a variety of problems. They walk out better equipped to deal with the miscommunication and mistrust at the heart of their troubles.
Our areas of specialty include:
Couple communication

Trust issues

Premarital preparation

Intercultural concerns
Whether you're about to walk down the aisle, adjusting to a major life change, or coping with infidelity, we can show you the path forward.
For information about fees, insurance, hours, and other questions check out our FAQs page.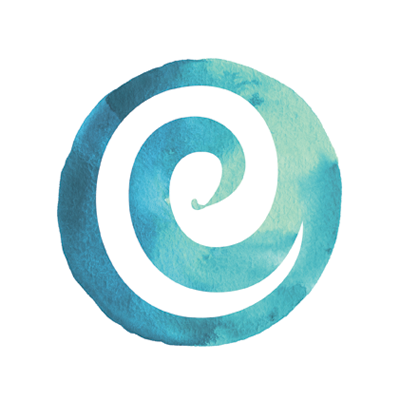 Our logo prominently features the Koru, a Maori design that symbolizes new beginnings. The Maori are the indigenous, Polynesian people of New Zealand, and the shape of the Koru is drawn from an unfurling fern, which represents a never-ending circle of harmony, growth and new life.
The fern's frond reaches in the direction of light, signifying our shared endeavor toward enlightenment and hope for the future.
This is the philosophy and approach we bring to therapy. The Koru represents the journey of growth and progress we will take together.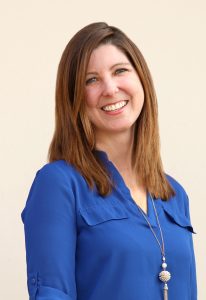 Meg Tenny, MS, LCMFT
Therapist and Clinical Director
My background has an international flavor. My family moved around during my childhood from West Africa to East Asia. I completed my undergraduate work at Tufts University, and spent time in India interning with a local counseling center. I also lived in New Zealand for many years, during which time I assisted a World Health Organization study, gathering data for a domestic violence study at the University of Auckland.
My travels lead me around the world and back to Maryland where I graduated from University of Maryland at College Park, with Master of Science in Family Studies from the Marriage and Family Therapy Program. During my time in Maryland, I have worked as a therapist and/or therapist supervisor with the Family Service Center at University of Maryland, Greenbelt CARES, Family Service Foundation, and WayStation, Inc. I started my private practice, Meg Tenny LLC (now the Relationship Counseling Center of Maryland – RCC), in 2008, and have been serving individuals, couples, and families for more than 14 years. I am a Licensed Clinical Marriage and Family Therapist (LCMFT), a Clinical Member of American Association for Marriage and Family Therapy (AAMFT), and an AAMFT Approved Supervisor. I am also a PREPARE/ENRICH Premarital Counseling Program Facilitator.
I am humbled by couples who come to us for help. I experience a great sense of fulfillment from assisting couples in repairing their relationships, particularly through communication and trust rebuilding. As the owner of the RCC, I am focused on providing the Columbia and Silver Spring communities with a diverse team of clinicians specially trained in couple and family therapy.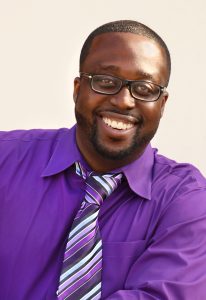 John Hart, PhD, LCMFT
Therapist and Public Relations Manager
One of my most endearing qualities that families, friends, and colleagues have said about me is that I am always smiling and laughing. The reason is that I strongly believe that laughing is one of the cheapest and most effective ways to keeping your mind, body and spirit healthy.
My educational background includes a psychology degree (with honors) from The George Washington University, a Master's of Science in Couples and Family Therapy at the University of Maryland, College Park and recently, a Doctor of Philosophy in Family Science (School of Public Health) from the University of Maryland, College Park. My educational training has nurtured a critical, contextual, family-systems, and culturally-sensitive perspective on working with couples and families that has given me much clinical success.
I also have extensive professional experience working with couples and families as I have worked at the Center for Healthy Families as both a therapist and supervisor at the University of Maryland. In addition, I have presented my work on couples and structural interactional patterns at national conferences.
I am a Licensed Clinical Marriage and Family therapist (LCMFT), a Clinical Member of American Association for Marriage and Family Therapy (AAMFT), and an AAMFT Approved Supervisor Candidate.
In the five years that I have been working at the Relationship Counseling Center of Maryland, it has been my personal and professional motivation to assist couples in their journey towards communicating healthier, meeting each other needs efficiently and consistently, and growing together – the essentials for a life-long romantic relationship filled with bliss.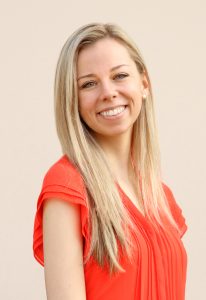 Natalie Krenz, MS, LGMFT
Couple & Family Therapist
I have always had a passion for spreading comfort to those around me. I truly am privileged to have this be a part of my profession as a therapist. Furthermore, I have been told by those around me this passion translates into my warm presence. This quality is something I take with me into the therapy room as I strive to create a warm environment for my clients.
I grew-up in Pennsylvania but originally moved to Maryland when I received my Bachelor's degree at Towson University, where I majored in both Family Studies and Psychology. This duality allows me to see both individual and relational factors at work with clients. I then entered the Couple and Family Therapy Master's Program at University of Maryland College Park where I fostered my skills as a therapist. It was working at The Center for Healthy Families where I gained an expertise in working with couples and families. I also have worked at Families First Counseling and Psychiatry where I provide therapeutic services to a diverse group of families, couples and individuals across the Maryland area.
My experience as a Marriage and Family Therapist has shaped my ability to help family members or partners connect on a deeper level and enhance the quality of their relationship. Couples and families often establish unhealthy ways of communicating and my job is to help break these patterns and coach you in creating new ones that allow for more enriching relationships.
I use an array of therapeutic interventions and techniques stemming from, but not limited to, Cognitive Behavioral Therapy, Narrative Therapy, Dialectical Behavioral Therapy, Play Therapy and Structural Family Therapy. I am a Pre-Clinical member of the American Association for Marriage and Family Therapy (AAMFT) and a Licensed Graduate Marriage and Family Therapist (LGMFT). Additionally, I am certified in the PREPARE/ENRICH Premarital Counseling Program. Clients who work with me will experience compassion, engaged listening, thoughtful suggestions and enthusiasm. I truly believe that hearing the stories of my clients is an honor, and I treat it as such.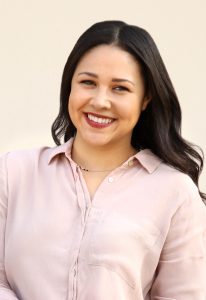 Jasmine Mauss, MS, LGMFT
Couple & Family Therapist
Originally from California, I completed my undergraduate studies at San Diego State University, focusing my attention on elements of psychology, public health, counseling, and social change. Continuing my life and education on the East Coast, I moved to Maryland to pursue my graduate degree in Couple and Family Therapy. It was there that I worked as a graduate therapist intern for tw0 years at the Center for Healthy Families.
I am qualified as a Licensed Graduate Marriage and Family Therapist (LGMFT), and am also a Pre-Clinical Member of American Association for Marriage and Family Therapy (AAMFT). In addition, I am a Facilitator for the PREPARE/ENRICH Premarital Counseling Program. I have clinical experience working with individuals, couples, and families, helping them navigate through various issues, big and small. Some of my work with individuals has included dealing with anxiety, combating depression, and working through traumatic experiences. With my couples and families, I have assisted in strengthening communication skills, finding areas for connection, and creating healthier boundaries and expectations.  Other areas of interest/expertise include couple intimacy, sexual issues and dysfunction, substance abuse, and partner violence. My goal for therapy is to help clients establish a stronger sense of self-awareness and understanding, gain reflective insight into their issues, and promote healthier access to flourishing relationships.
Many would describe me as a friendly, dependable, laid back, and compassionate therapist who strives to find the best in every person and situation. I enjoy mindfulness, meditation, yoga, and all things artistic. It is my belief that people find ways to express their thoughts and emotions through selective mediums such as writing, drawing, traveling, exploring and creating, etc., to find meaning in their world. I believe, that together, we can figure out if therapy can serve as that medium too!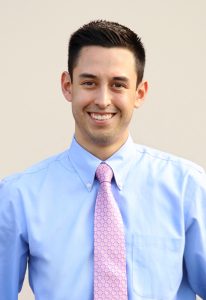 Wilson A. Llerena, MS, LGMFT
Couple & Family Therapist
Whether I'm working with individuals, couples, or families, I tell them all the same thing: It takes two to tango. I don't focus on pointing fingers at who is wrong in the situation. Instead, I guide my clients to collaborate with each other to find a solution together as a team. I push my individuals to expand their insights to find growth in themselves and in others. In today's society, there is a stigma around therapy that inhibits most from reaching out for help. A happy mind is a healthy mind, and the best way to do that is with laughter. I do my best to bring a little humor into every session, so that my clients can take something positive home with them each time they come. Learning about ourselves is something we should enjoy, not something we fear.
I was born in Washington, DC, but my grandparents immigrated from Ecuador and settled down in Hyattsville, MD, which is where I spent most of my days as a youth. Growing up in that area, I saw a lot of my classmates struggle in their school life and family life. This motivated me to have a desire to give back to the community that guided me through my childhood. I have worked with Big Brothers Big Sisters of the National Capital Area in Greenbelt, MD, a non-profit that focused on guiding children through life with the assistance of mentors. I enjoyed working with many families and at-risk youth as the Prince George's County Program Coordinator. I currently work outside of RCC as a therapist with Families First Counseling and Psychiatry, an Outpatient Mental Health Clinic (OMHC) that promotes wellness and recovery in the treatment of mental illness, behavioral health problems, and emotional concerns for children, adolescents, adults, and families. I have come to RCC to expand on my work and take a more direct route to helping couples communicate effectively and grow with the trauma they have experienced. I see my clients as survivors of trauma, not victims.
I attended Salisbury University for my undergraduate degree in Psychology with a minor in Sociology. I received my Master's in Couple and Family Therapy from the University of Maryland, College Park. I am a Licensed Graduate Marriage and Family therapist (LGMFT), and a Pre-Clinical Member of American Association for Marriage and Family Therapy (AAMFT). I am also a PREPARE/ENRICH Premarital Counseling Program Facilitator. I spend most of my down time playing volleyball and singing whatever comes to mind when I'm outside the office. On occasion, I'll do both activities at the same time.
I spend time with my clients developing a safe space to allow the emotions to flow throughout session. When we allow ourselves to be vulnerable, we allow ourselves to heal. If you are searching for a closer connection with your partner or family member, or if you are interested in learning something new about yourself, join me and we can explore it together.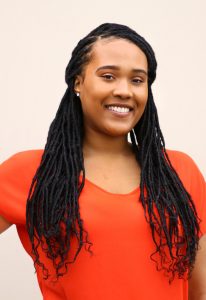 Diamond Greene, MS, LGMFT
Couple & Family Therapist
As a proud Terp, I completed both my undergraduate and graduate studies at the University of Maryland. I received a Bachelor's degree in Family Science with a minor in Human Development. I then decided to continue my journey at UMD and pursued a Master's of Science in Couple and Family Therapy. While obtaining my master's degree, I worked as an intern at the Center for Healthy Families for two years. 
Growing up in Baltimore City, I learned a lot about the importance of having a cohesive, loving, and supportive family. While at Maryland, I did extensive research on adolescent outcomes and the family is often cited as a significant protective factor. These experiences encouraged me to pursue a career in Marriage and Family Therapy where I can help families and couples build and maintain strong, healthy relationships.
I am a Licensed Graduate Marriage and Family Therapist (LGMFT) and I am a Pre-Clinical Member of the American Association for Marriage and Family Therapy (AAMFT). I am a PREPARE/ENRICH Premarital Counseling Program Facilitator. I have experience working with individuals, families, and couples with a wide range of presenting problems and mental health issues. My work with individuals includes assisting clients with managing anxiety and depression, anger management, and processing trauma. My couple and family work includes helping clients build communication skills, improve intimacy and relationship quality, and work on parenting issues, such as managing behavioral problems with children.
Therapy can be one of our most vulnerable experiences, so I strive to ensure that my clients feel heard and validated throughout every session. My warm and easygoing personality, along with my calming presence allows me to connect well with others and helps client feel at ease, which helps me to foster a sense of safety within the therapeutic relationship. As a therapist, I believe that my role is to create a safe environment for self-expression, compassion, and growth that allows couples and families to achieve their goals as a team.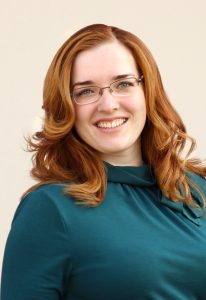 Sarah A. Rose, BA
Office Administrator
As Office Administrator, my goal is to establish a friendly and comforting atmosphere for new and existing clients. Creating an opportunity for individuals, families, and couples to find harmony in their relationships and with themselves is why I find my work so fulfilling.
I truly consider myself a citizen of the world. Born in Germany and raised in a truly diverse, military culture made me both curious and respectful of differing backgrounds, experiences, and traditions. I became passionate about people after taking Cultural Psychology as an undergraduate elective. This class catapulted me to double major in Psychology and International Studies, study abroad at Leuphana Universität Lüneburg,and graduate cum laude from Salve Regina University in Newport, Rhode Island. I have since settled in Washington, D.C., working for the Fulbright Scholar Program at the Institute of International Education before finding my way to the American Psychological Association.
My past and current experiences have molded me into an advocate for all people to experience equality and justice, regardless of their differences. I may call D.C. my home, but the world is my community and I am thrilled to work with the community of the Relationship Counseling Center of Maryland.
Our clinicians volunteer time with the Pro Bono Counseling Project (PBCP) to provide counseling services to low-income families. We care!
Help us support the PBCP in their great work: probonocounseling.org.
Hear from Our Clients
Thank you for giving us the tools to help make our relationship stronger and to open up our lines of communication. We will always think fondly of you when we look back to the time leading up to our wedding and the beginning of our new life together. It was wonderful having you to talk to.

[We began therapy because of] my husband's affair. I highly recommend Meg. She helped us through a tremendously difficult time in our lives. She's very easy to talk to and is non-judgmental. Our relationship is so much better because of Meg.

This experience with Jasmine has been so helpful and life-changing. I am so grateful for her expertise and constant support.

Wilson was always friendly, made us feel welcome and comfortable when talking to him. Made it easy to open up. Thank you for listening and giving us the techniques we need to continue to grow in our marriage.

My husband and I were drifting so far apart that we were barely speaking. We both learned some new ways to speak and to listen to each other and to appreciate where the other was in their lives. The quality of counseling is excellent and the outcome certainly worth the travel and expense. Thank you, Meg, very much for all your help. You do have wonderful skills and it was a pleasure to be on the receiving end of them. You have made quite a difference in our lives.

My wife and I were having a lot of trouble communicating. I don't normally like sharing too many feelings with someone I don't personally know, but Meg made me feel very comfortable and that allowed for some real growth. I appreciate all the work that Meg did to help my wife and I rediscover why we came together in the first place. She really stuck with us, especially when things got really hard.

[Therapy] has helped me tremendously! I always leave in a better condition than I came! Meg is a godsend. She is very understanding, yet firm in her suggestions that have always helped once I applied them. I recognize my growth and the change that has taken place to help me become a better daughter and mother.

Meg has been a comfort for me. She goes beyond the realm of 'this is my job' to 'I care.' She takes her time to try to understand things clearly and then offers suggestions on resolutions. She does everything in her power to try to help.

Diamond was very insightful and patient with me. Helped me remember what was going correct in my life and helped me pull out of negative spirals. Recognizing and reversing negative self-talk was important for me to do; she gave me the tools to it.

We needed help in our marriage... We feel that we are in a much better place... I felt like I could be open and honest when talking to/with Diamond and with my spouse... Diamond was supportive to both of our needs during these sessions.