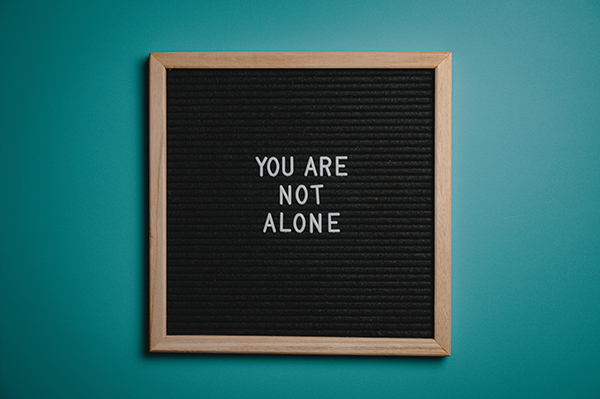 Wednesday, September 27th, 2023
"Going to a counselor or therapist when you're feeling sad or overwhelmed should be as normal as going to the doctor when you have the flu. Let's end the stigma about mental health." – Peaceful Parenting
September is suicide prevention month and October is depression and mental health awareness month. There remains much stigma surrounding mental health issues and getting the appropriate professional help for them. One strong stigma against getting help might include the belief that you are "crazy" or "defective." We receive many messages from our wider communities regarding whether it is acceptable or even desirable to seek help for common mental health issues like depression, anxiety or substance abuse.
That is also to say that stigma still abounds against couples being able to get professional assistance with their relationships. One partner in the couple often refuses to attend couple therapy. This may be due, in large part, to stigmas against utilizing couple therapy or having to admit that help is needed. What couple therapists at RCC often see is that couples have waited years to get help and would have benefited from starting therapy earlier.
What can we do to work against couple therapy stigma?
Be Willing to Try – Trying something new and different that requires vulnerability can be scary. Our couple therapists are interested in having a transparent conversation about what is happening in the relationship and we understand that this can be upsetting, frightening and painful. But we are here to support you to get to an emotionally safe space where you can put the work into your relationship.
Don't Let Fear Dictate Your Decisions – Stigma has a way of infiltrating attitudes and belief systems, particularly if you hear it from those around you. Educate yourself about positive mental health and relationship solutions. Stigma can cause a great amount of self-doubt and shame, and turn you away from seeking help. Don't let stigma dictate your decisions about receiving help; this is akin to letting fear command your life choices.
Take a Calculated Risk in Sharing – Many couples seek therapy for relationship issues but you often will not hear about it. If you take a calculated risk to share that you and your partner are having issues and are considering couple therapy with a loved one whom you trust, you might be surprised to hear that they also have had difficulty in their relationships and sought couple therapy. Most couples are very private about relationship problems and seeking help, however, if you initiate the conversation, you might be surprised by their responses, which may be the opposite of stigma.
Text 988 (24/7 Suicide & Crisis Lifeline) if you are struggling with a mental health crisis and need to talk to someone.